Apr 13, 2017
Did you miss the Transworld Halloween & Attractions Show this year? Don't worry. We were there and recorded a bunch of audio with Haunt Owners, Scare Actors, Vendors, and Haunt Marketers...and we unearthed some amazing value for you! And this is just Part One. Stay tuned for the next one. SUBSCRIBE HERE so you don't miss the next one.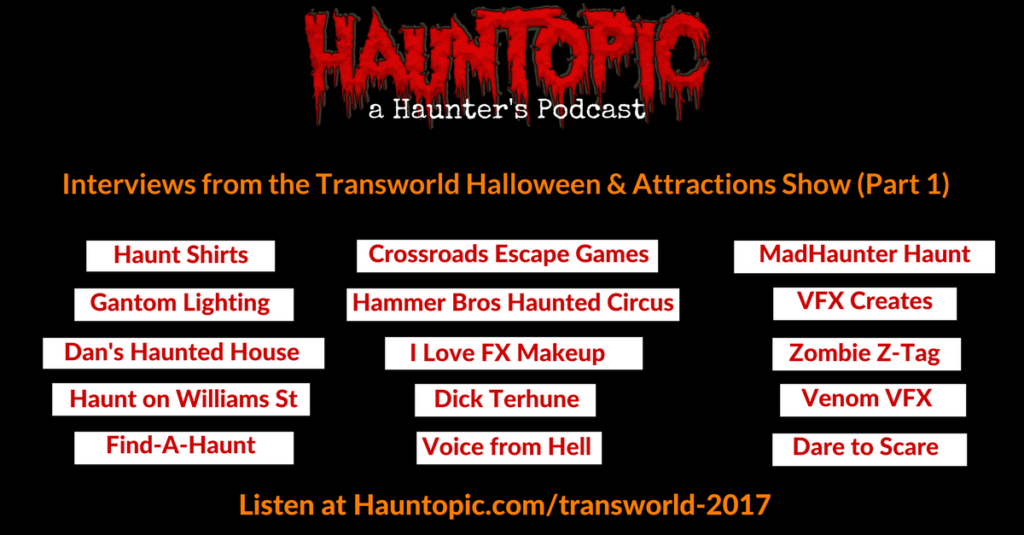 Alright Haunters...I'm going to make this a quick post and just include a list and description of WHO we recorded during our trip to the Transworld Haunt, Halloween, and Escape Room Show in St.Louis, MO. (haashow.com) But first, I must thank my team of media partners that help record some great guests and brought a new perspective to these interviews!
Thanks Media partners and other interviewers!
Haunted Attractions Network: Phillip Hernandez
Gantom Lighting and Controls: Quan Gan
Flatline Radio: Tristin Pierce
Dan Doble
Kyle Krueger
Liz Mistele
WHO and WHAT is inside this podcast??
Haunt Shirts: Shirts tailored for Haunters
Gantom: How Z-Tag and Piano Color Wheel can improve your Haunt
Find-a-Haunt: Get more customers to your Attraction or Event
Dan's Haunted House: A unique theme can make your Haunt stand out
Haunt on Williams St: Home Haunting Tips and Tricks
Crossroads Escape Games: Think outside the box when creating your escape game
Hammer Brothers Haunted Circus: A different way to shoot zombies
I Love FX Makeup: Innovations in the Special FX world
Voice from Hell: Taking care of your acting voice
Dare to Scare: An interactive app to entertain your customers
Mad Haunter Haunted House: Matching your Marketing with your Throughput
VFX Creates: Scare actor controlled props and puppets
Venom VFX: Innovations with Haunt Lighting and Controls
A peek at Scare Factory Props in the Dark Zone:
Interested in Starting or Growing your Haunted Attraction? Start learning with our Online Training Videos right now. Click Here to view our training library.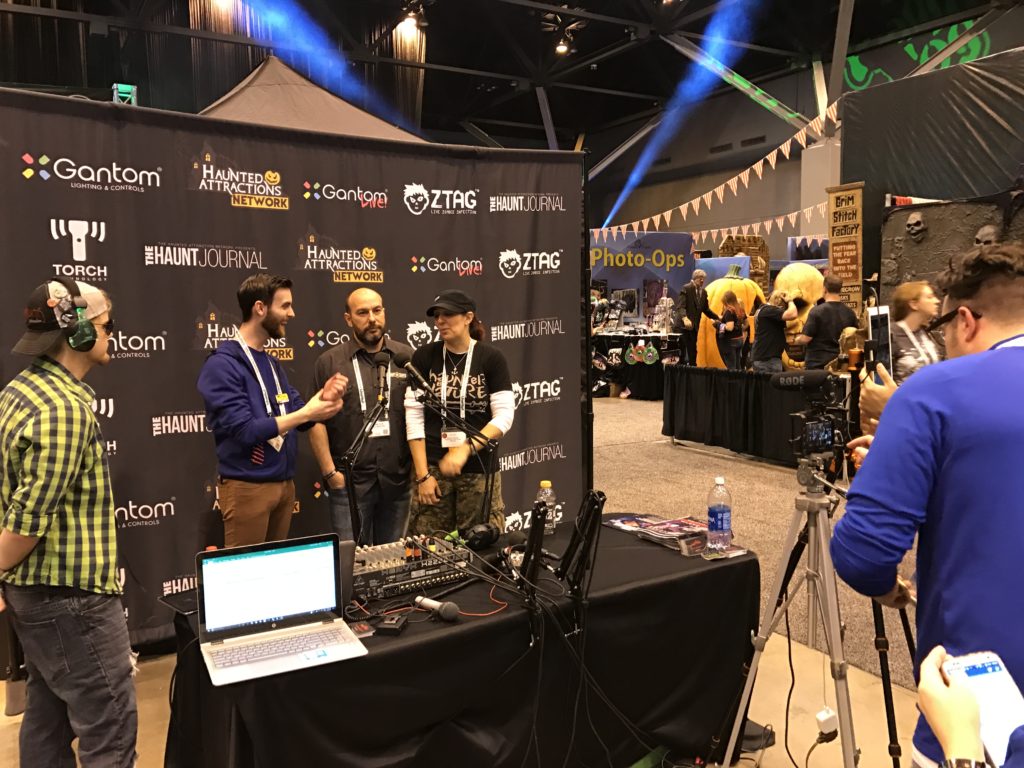 Haunt Shirts with Tristin Pierce, Kyle Krueger, and Dan Doble