Aug 17, 2017
"Excellent Show! Lots of exhibits, friendly and scary people, good makeup demos, and an amazing body paint contest." -Mike Murray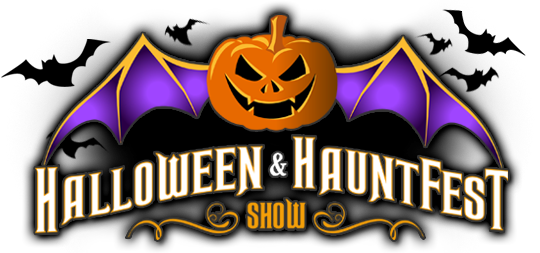 | | | |
| --- | --- | --- |
| Dates: | | August 26 & 27 2017 |
| Location: | | Mesquite Convention Center, Mesquite Texas |
| Show Type: | | Cash and carry consumer Halloween show |
| Projected Attendance: | | 3000 attendees |
| Website: | | www.HalloweenAndHauntFest.com |
In this podcast episode of HaunTopic, we get Steve Colberg on the mic to chat with us about his upcoming convention Halloween & HauntFest in Texas. We cover all things going on at the show in 2017 and dig a little deeper to find out the real story behind Steve and why he puts this event together for other Haunted House/Halloween junkies.
Thanks to Philip Hernandez (Haunted Attraction Network) and Tristin Pierce (Flatline Radio) for helping with this interview!
Inside the Halloween and Hauntfest:
The Halloween & HauntFest Show is the premier Halloween event in the Dallas-Fort Worth Metroplex. Halloween & HauntFest is a gateway event to the Halloween season. Guests will get sneak peeks of local Halloween attractions, the newest costumes and greatest decorations for the Holiday. This family-friendly weekend convention is open to the public. Convention elements include a vendor show floor, seminars and workshops.
The trade show will be a "cash and carry" show featuring:
Local Halloween attractions and events
Local artisans
Decoration and costume stores
Makeup
Masks
Creepy dolls
Creepy contact lenses
Day of the Dead merchandise
Education will have themed tracks:
Making Monsters – Classes about makeup, costumes, scare acting and more
Halloween Hosting – Learn recipes, mixology and decorating for the coolest Halloween parties
Creep Your Crypt – How to decorate your yard and house for the holiday
Terror Tech – Take your haunt to the next level! We'll teach you how
Halloween Preview – Previews and behind the scenes of local haunted attractions
Paid attendees will have free access to entertainment activities running continuously while the show floor is open. Entertainment includes:
Celebrity guests
Makeup demos
Dance troops
Body painting demos
Contact: Steven Colberg (949) 427-0255 Press@HalloweenAndHaunt.com